20+ years of sketch comedy in the PNW + NYC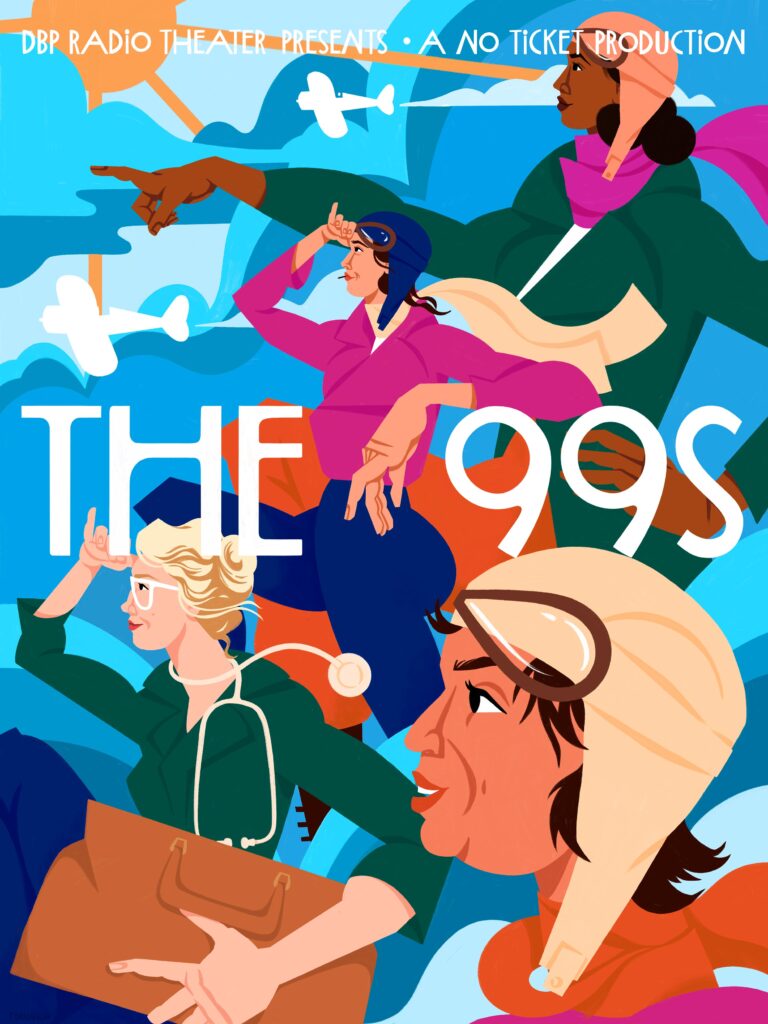 Artwork by Teresa Grasseschi.
DBP Radio Theater's third podcast series, The 99s, is a high-flying adventure about pioneering women pilots working to keep a defecting German scientist safe from the Nazis. New episodes drop every Friday, July 8th – August 5th, 2022. Listen to it here.