In the grand tradition of The Mercury Theater of the Air, of the Royal Shakespeare on the BBC, of the WQXK Morning Zoo, Disgruntled Bit-Players has launched a new initiative to bring the beauty of spoken performance to your earholes. With our partners at No Ticket Productions, we will be presenting the cutting edge of Theater You Can't See on this new podcast.
Our inaugural production is the classic detective story Beigey P.I. in The Case That I Started After I Finished My Baking. Our sophomore production is the sprawling, electrifying action thriller Megaballs.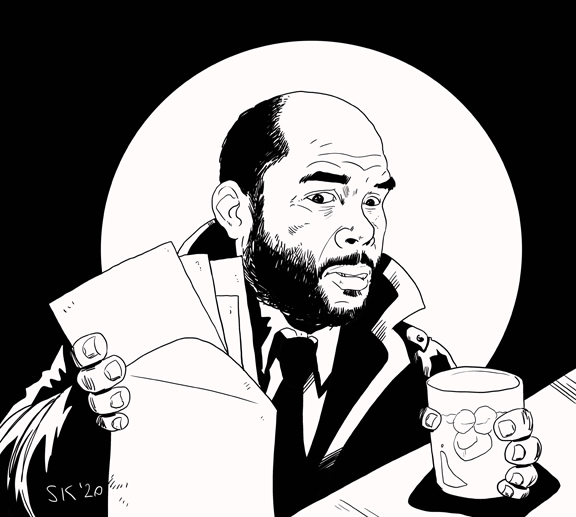 Artwork by Sebastian Kadlecik.